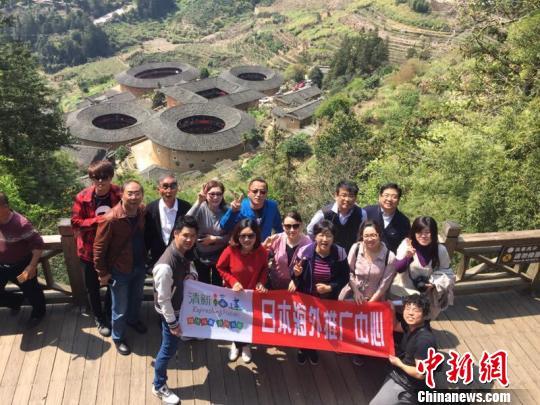 Group of Japanese travel agents last week did a pilot tour of "Refreshing Fujian" by visiting Gulangyu Island, Nanjing's Tulou and Fuqing. They savored Fujian's tea and appreciated tea cup of Jiangyan and lacquerware of Fuzhou. Afterwards Fujian's Special Production of Tourism will be held in Japan.
Fujian had long history of exchange with Japan. Fujian's tea, tea cup, Mazu belief and Buddhism had influence on Japanese culture. Fujian boasts sites of world cultural and natural heritage, picturesque scenery of mountain and sea and long history, which draws Japanese tourists.
After pilot tour, the group will promote "Refreshing Fujian" in Japan.