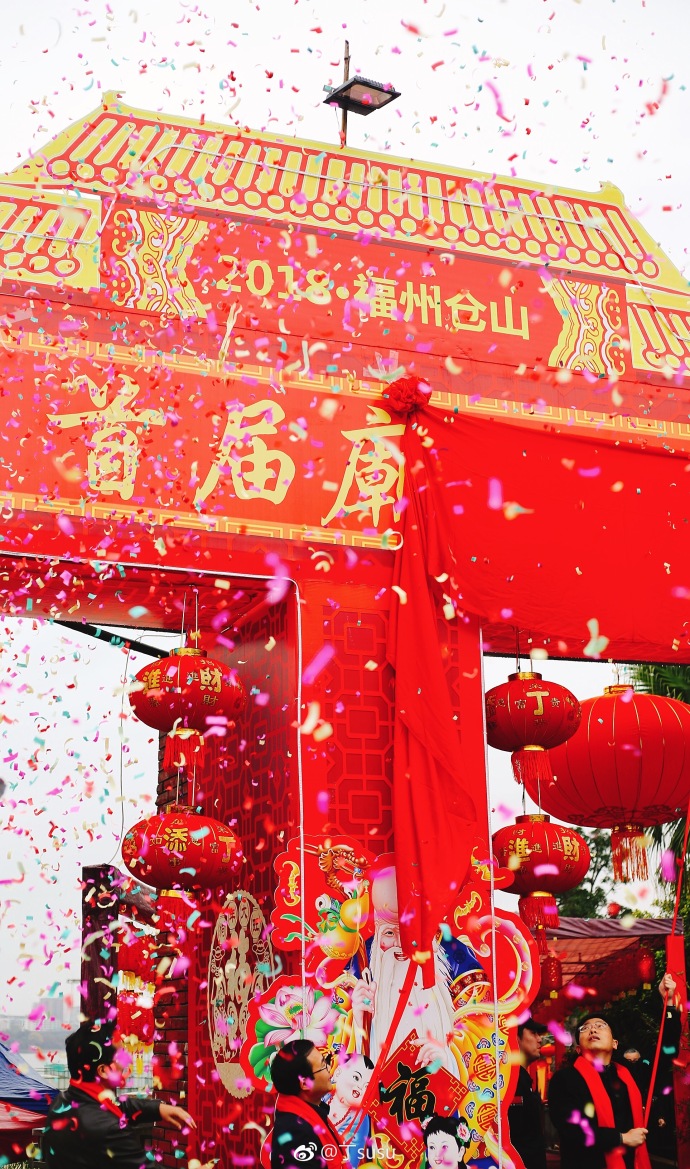 Cangshan's Temple Fair with ancient style was staged on 25th February in the south part of Riverside Park, lasting to 2nd March. The Fair, on the theme of "Receiving Blessing in Spring, Happy Touring Cangshan", was held by Cangshan Government and guided by Fuzhou Municipal Commission of Tourism and Development, featuring in Event of "Temple Fair Season." Venue of the Fair was anciently-decorated streets; shops in the venue were decorated in ancient style; waiters and cooker were in ancient costume. Its gourmet zone collected dozens of snacks home and overseas, such as Changsha's Stink Toufu, Yun'an's bamboo rice, Mongolia Toasted Meat, New Zealand Beef and Korea Toufu in Sauce. 
Beside the snacks, there were Handicraft Zone, Performance Zone, Purchase Zone, Riddle Zone and Special Zone. In Special Zone, you may try on ancient costume for photo; in Riddle Zone, you may solve riddle and get gift.
Its business time was from 15:30 to 21:00. You may take bus No. 152, 121, 5, 85, 42 and 79 to the stop "Rongqiao Riverview Hotel", opposite to which is the venue.