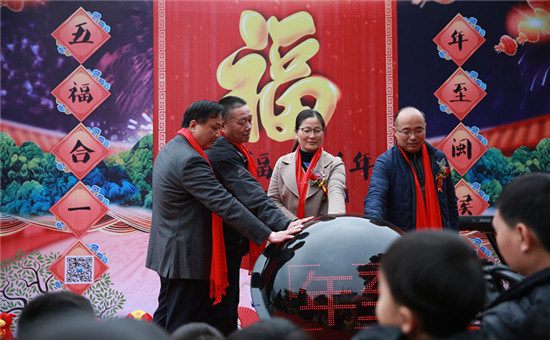 During the holiday of the Spring Festival, if you visit Minhou, you may get bonus of tourism. Minghou held the events of "Five Blessing Combined in Minhou for the Spring Festival" on the theme of "Blessing of Collecting , Praying, Receiving, Cherishing and Giving", aiming at warming up tourism. The events of "Five Blessing" includes followings:
On 10th February, in Damucheng Village, Baisha Town, 100 families with kids were invited to search "Blessing"; meanwhile the events on the theme of "Blessing" were launched; the village held rural delicacies show, river beach fun for kids and rural art show.
From 14th to 21st February, in Xuefeng Temple in Dahu Town and Shouyi Hot Spring Holiday Village in Jinxi Town, Visiting the temple in morning, tourists appreciate peony and toll bell to pray for blessing; afterwards they go to the Village to take part in "Praying for Blessing in Shouyi", take bath of hot spring, collect Blessing Card and write blessing and wish word to hang in trees.
From 15th to 21st, Fujian Liyuzhou Restaurant in Shangjie Town promotes the Feast for Family Reunion and Celebration. The restaurant offers 10 cuisines such as Fo Tiao Qiang, red mushroom and chicken soup.
From 3rd February to 2nd March, Aolai Era Tourist Attraction offers discounted ticket and hold Festival Temple Fair where tourist may savor Minhou's traditional cuisine and snack, such as fried oyster cake, noodle in peanut sauce and Guobianhu, and where puppets parades and tourist may take photo with them.
From 2nd February to 2nd March, in Mindu Folk Park, tourists may get couplets of the Spring Festival and blessing pendant and take part in carnival.
Additionally other tourist attractions also hold event to attract tourists.