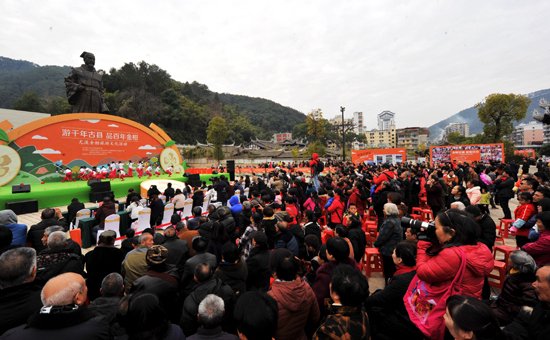 In January 2018, Youxi successfully held "Youxi Kumquat Tourism and Culture Festival" on the theme of "Tour Ancient Youxi, Savor Time-honored Kumquat", which attracted thousands of tourists from Xiamen, Quanzhou and Fuzhou. It was Youxi's major event to promote its Kumquat and other specialties and region-based tour.
Youxi, as a county with history of a thousand years, boasts wonderful tourist attractions, such as the Hero World, Ancient Residence in Guifeng Town, Birthplace of Zhu Xi and Lianghe Terrace, having been awarded Demonstration County of National Region-based Tourism and Demonstration County for Agritourism and Rural Tourism. Acclaimed as "Home of Kumquat in China", the county has been growing Kumquat for 300 more years; nowadays its growing area covers 2613 hectares and its yield is 30 thousand ton.
In past years, Youxi constructed tourism zone in its all region, and gave full play to Zhu Xi Culture and its tourist attractions. It developed intelligent tourism, sightseeing agritourism, homestay, health-related tourism and leisure tourism and designed tour route for one-day, two-day and more days tour.