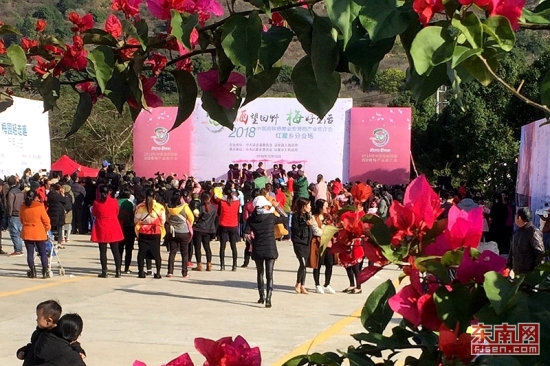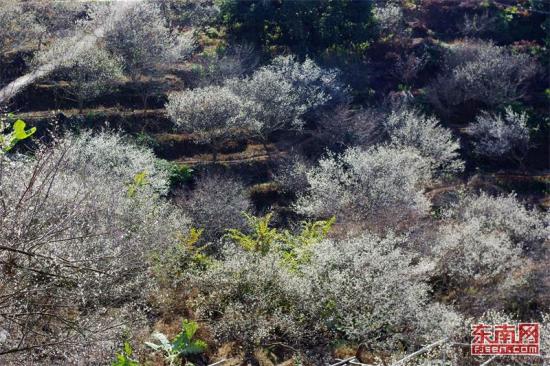 Recently, Plum Flower Appreciating Event was held in Hongxin Town, Zhao'an Town. The event included plum flower appreciating, photographic show, cheongsam in plum orchard and dance.
The extensive plum orchard is located in Xipu Village, Hongxin Town, surrounded by green mountain and rivers. It boasts beautiful landscape, leisure hut and pavilion. In mid-winter, the plum blooms fully, and you may walk along the pebbled path to appreciate the flower.
The village is home to plum in China. In past year it developed many plum products, such plum wine, preserved plum and plum dessert.