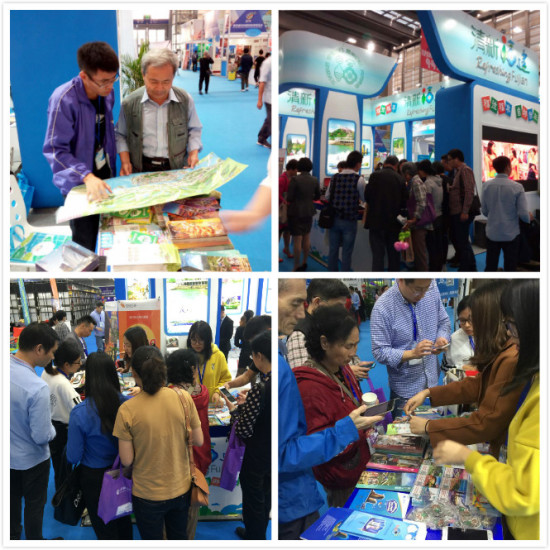 The 4th China (Shenzhen) International Tourism Expo was held from 1st-3rd December, in which 40-person Fujian Delegate participated. The Delegate displayed Fujian's tourism and its infrastructures, including tourism service centers, travel agents, tourist attractions and cultural creative company and tourism e-business.
On the theme of "Refreshing Fujian", Fujian Pavilion showcased Fujian's specialties,such as Jiangyan Tea Cup and Yan Tea. During the 3 days, the Pavilion attracts plenty of visitors. They scanned QR code of Wechat public account to win prize of lottery.
In the Expo, Fujian was awarded "The Best Destination of Tourist" and "Refreshing Fujian" became a household name.