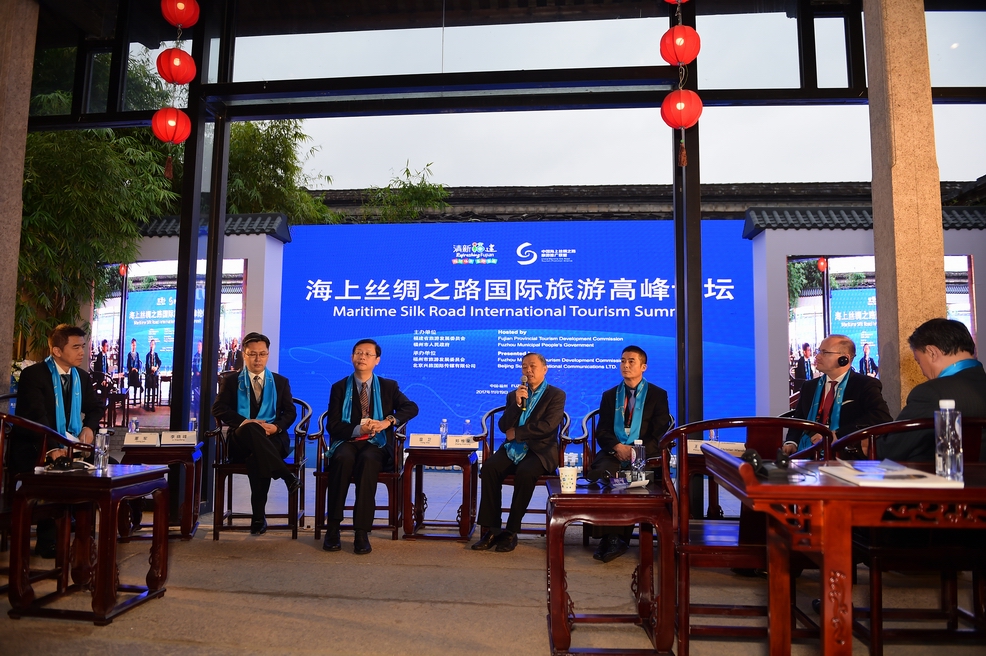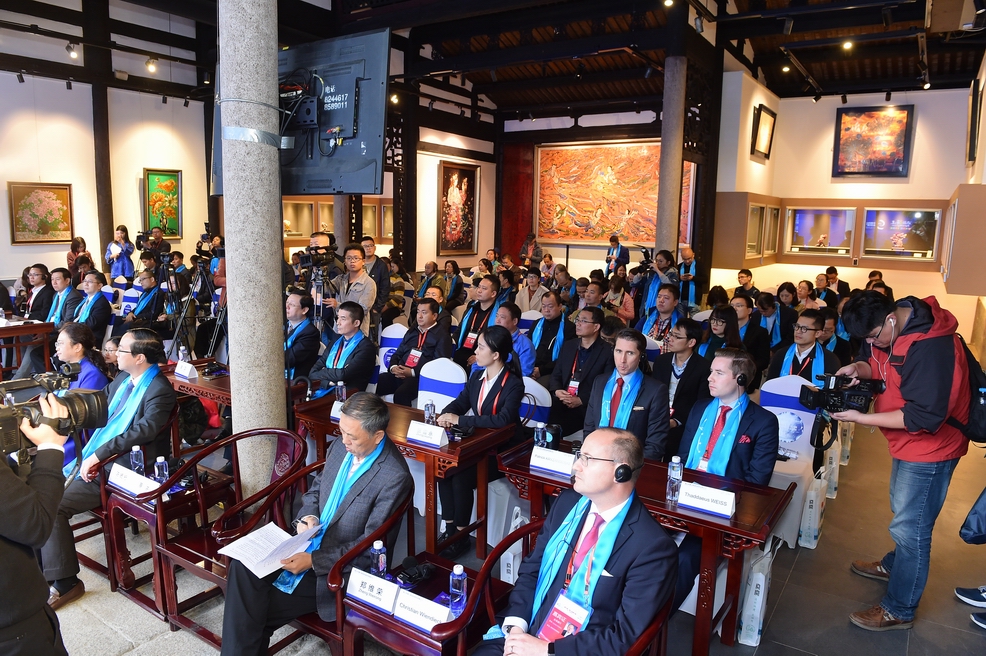 Maritime Silk Road International Tourism Summit: Disscusion about the Development of Tourism along Maritime Silk Road in post BRICS era 
On 19th November, sponsored by Fujian Provincial Commission of Tourism Development and Fuzhou Municipal Government, held by Fuzhou Municipal Commission of Tourism Development and Beijing Sunny Communications Company, Maritime Silk Road International Tourism Summit took place in Three Lanes and Seven Alleys, a 5As National Tourist Attraction, called Museum of Buildings of the Ming and Qing Dynasties. The Summit attended Mr. Su Qingci, the Deputy Director of Fujian Provincial Commission of Tourism Development and Ms. Wang Shoubing, the Deputy Mayor of Fuzhou Municipal Government, representatives from World Tourism Organization, Pacific Asia Travel Association and tourism organizations of countries and cities along "the Belt and Road", officials from Chinese League for Tourism Promotion of Maritime Silk Road, tourism departments of Chinese coastal provinces and Fujian's Cities, and representatives of Chinese major travel agents. 
Addressing the Summit, Mr. Robert Travers, the Consultant of World Tourism Organization, pointed out followings: the Organization was doing the pilot research on impact of the 21st Maritime Silk Road Tourism; Maritime Silk Road was key link of exchange between East and West and carrier of culture, art, religion, handicraft, technology and thought; Maritime Silk Road covered extensive ship and plane routes so that its tourism potential could be developed more and along the Road, tourists could have extraordinary experience, and visit cultural heritage sites and tourist attractions. Meanwhile he reminded us that Forbes thought "Silk Road" as a brand more famous than Coca Cola. Nowadays, the Road linked at least 30 World Heritage Sites. TripAdvisor, an authoritative and worldwide tourism website, showed its research result: among the top 10 tourist's destinations, the Road linked 4 ones -- Greece (the 3rd), China (the 5th), Indonesia(the 6th) and Japan(the 9th). The fairly attractive culture and tradition along Maritime Silk Road would bring a new opportunity to tourism market.
Mr. Zhang Kede, the CEO of Pacific Asia Travel Association who had visited China 70 more times in past 15 years, was an old friend of Chinese tourism circle. In humor way, he apologized for his never visiting Fujian in past and promised he would often visit afterwards. He gave a theme speech on developing Tourism along Maritime Silk Road by big data and new media, and on creating its brand.
The others who addressed were Mr. Zheng Weirong, the former Director of Fujian Provincial Commission of Tourism Development, Tong Wei, the Deputy CEO of Tuniu.com, Wang Chunfeng, the Deputy CEO of Uzai.com, Li Xiaofeng, the Deputy CEO of Tourism Group of Fuzhou Airline, Wen Like, the Manager General of Kempinski Hotel Fuzhou; Centering on how to develop 21st Century Tourism of Maritime Silk Road in post BRICS era, they advised on the the development from the view of their own sectors and on the cooperation with other sectors for tourism.
Mr. Zheng Weirong, thought that Fuzhou, as major part of core zone of Maritime Silk Road, boasts unique advantage. When developing the brand of Maritime Silk Road, Fuzhou might make full use of the unique advantage to upgrade and innovate tourism products, built industrial cluster of Tourism along Maritime Silk Road, created world-level famous brand and tourism products. Tong Wei said from the view of enterprise that when tourism market upgraded, tourists needed more tourism products, so that tourism website is required to focus on online visit traffic and know well how to use Internet technology to change business mode and to refine its tourism products and how to manage goal for quick publicizing the products. Wang Chunfeng offered his opinion that provider of online visit traffic made new ecological links. He thought quality of tourism products might be stressed in the global view; to propel the pattern of "BRICS+", we should have farsighted strategy; through the measures -- social security being kept well and infrastructure being improved continuously, the industry of tourism could be propelled to upgrade and to restructure and optimize the industrial chain. Wen Like said that by "Internet+ Tourism Hotel", we could attract more tourists home and oversea to enjoy Fujian's scene and diverse culture. Li Xiaofeng said that to brand with trend, especially international and famous one, might be introduced to design tourism product; tourism resource in Fujian and other province might be integrated to enrich tourism products.