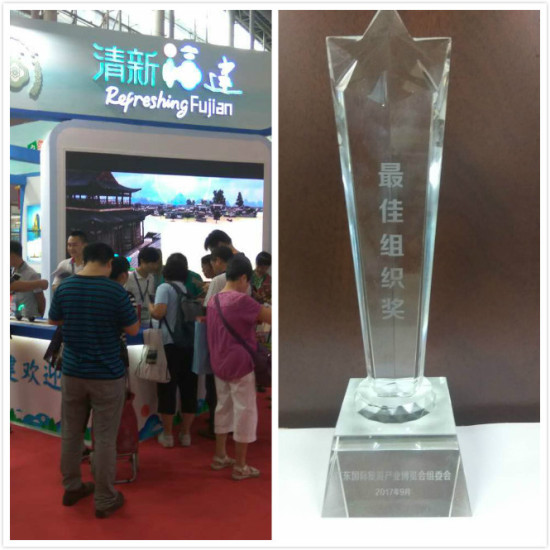 Fujian Tourism Development Commission and Fujian Provincial Tourism Publicizing Center organized Fujian's tourism enterprises and culture-creative enterprises participating in China(Guangdong) International Tourism Industry Expo, which was held in Guangzhou from 7th-9th September. "Refreshing Fujian" theme pavilion was set in the expo to publicize Fujian tourism and to display choice tour routes in Fujian. The pavilion attracted visitors home and overseas. 
By this expo, the commission greatly promote Fujian's choice tour routes and relevant products and showcased all aspects of Fujian tourism, such as Fuzhou Culture, Pingtan scenery, Wuyi's moutain and water, Taining landscape, tea gardens, picturesque Ningde, culture of Maritime Silk Road and hot spring.
The expo had pavilions from 55 countries and areas, 20000 purchasers and 3000 exhibition enterprises. As the commission had attached great importance to the expo and its organizing and had good impact in promotion, the commission was awarded "the Best Organizer".