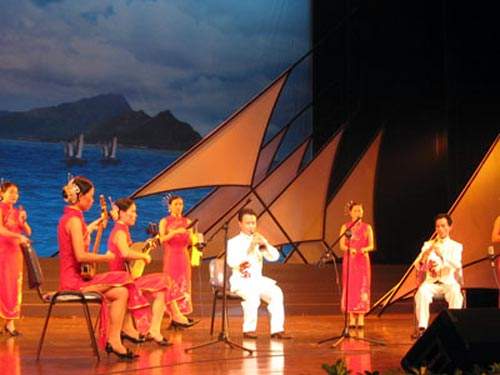 Refreshing Fujian ▪ Hometown Returning Tour
Invited by Fujian Tourism Administration, led by Director Li Jianping of Asia Tourism Exchange Center, 11 youth representatives from Hong Kong and Macau did pilot tour in Fujian last week. During the tour period, Mr. Su Qingci, the deputy director of Fujian Tourism Administration, timetabled his meeting with the representatives. 
As overseas Fujianeses, the representatives investigated the tour of Fuzhou, Pingtan, Ningde and other cities. They are very impressed by the landscape of moutain in central Fujian and of sea in east Fujian, experiencing the ecologcial trip and taste local gourmet snack. They will recomend the landscape and snack in Hong Kong and Macau.