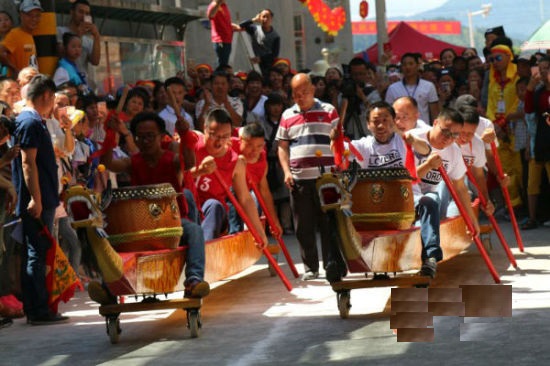 Celebration for the Dragon Boat Festival in Pingnan County
In Kangli Village, Daixi Town, the celebration began with the song of Dragon Boat Race and Dance of Dragon. The old villagers dotted realgar paint on tourists' foreheads and presented wormwood tea. Walking around the village, tourists might see wormwood and calamus hung on doors. Villagers showcased the insect-repelling pills in colorful mesh bag.
A land dragon boat race was particular to the village as the boats with wheels raced on road. Wedding at the festival was a local custom and tourists might see the wedding rite revived then. Cosplay in ancient Han-ethnic costumes also was an attracting activity.
Photo of these activities were posted online, and many people were attracted to tour the village.