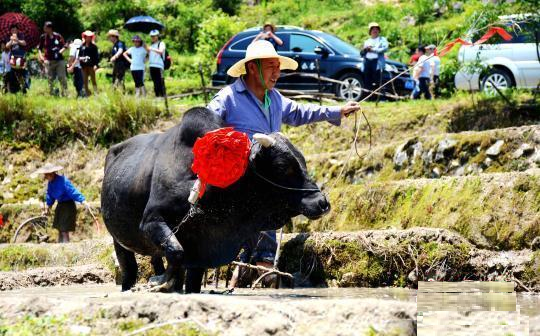 The first Maluo Terrace Field Plowing Festival was held last week in Maluo Village, Tongfan Town, Changting County. The events of the festival included agriculture art performance, calligraphy show, transplanting rice seedlings, catching fish, riding horse, snack tasting and photography show.
The terrace rice field in Maluo Village is extensive and has thousands of layers. The field started to be reclaimed in the Tang Dynasty and was accomplished in the Qing Dynasty. It was ancient Hakka people who reclaimed the steep and stony land of mountains. With their wisdom, they invented many tools suitable for using in the field. Beside farming, they created many folk songs and culture.
In recent years Tongfan Town has developed ancient building and road to be tourist attractions.