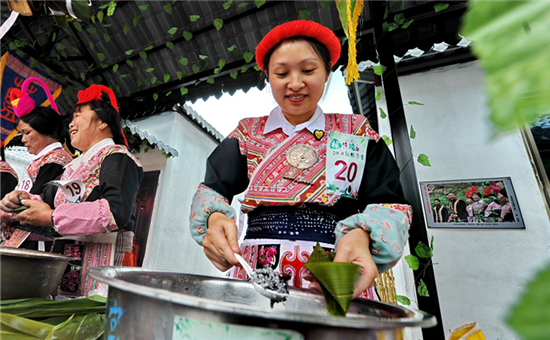 Luoyuan's Events for the Dragon Boat Festival
With good weather of holiday for the dragon Boat Festival, many tourist visited Luoyuan county as the county had celebration event for the festival.
In Songshan Town, 5 teams of dragon boat raced for champion, which attracted many spectators.
Zongzi Making was held in Xuyang Village, an She-ethnic village. The villagers wrapped grains of glutinous rices and red dates with green bamboo leaves, and tourists also wrapped together.
The county launched an online activity to show the celebration of the festival. People posted their photos and words on the website.