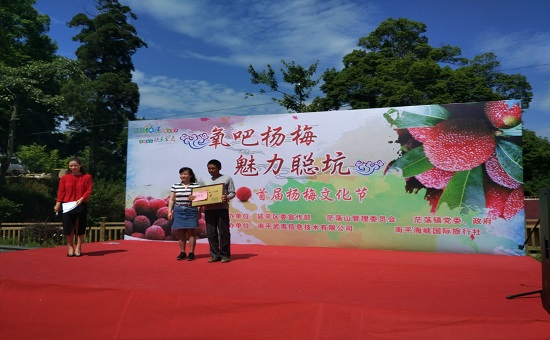 The first Red Bayberry Culture Festival was held successfully last week at Congkeng Village, Mangdang Town, Nanping City. The festival invited 3000 more tourists and generated about RMB 1 million income for local farmers.
At the festival, tourists participated in its opening ceremony, watch dance and singing, voted for appraisal of red rayberry king, picked the fruit, tasted red bayberry wine and so on.
The Congkeng Village is located in Mandang Mountain, the national natural reserve, boasting nice landscape. It is long history to grow red bayberry in the village. The fruit is big, red and sweet, favored by people.