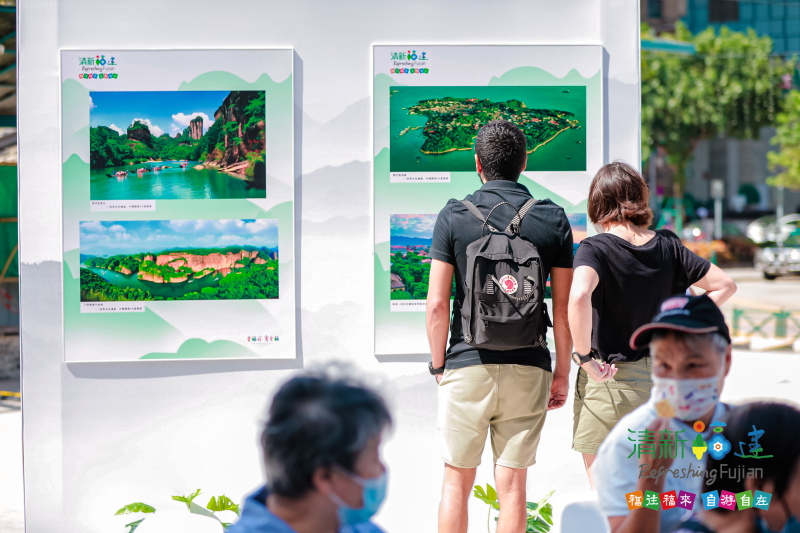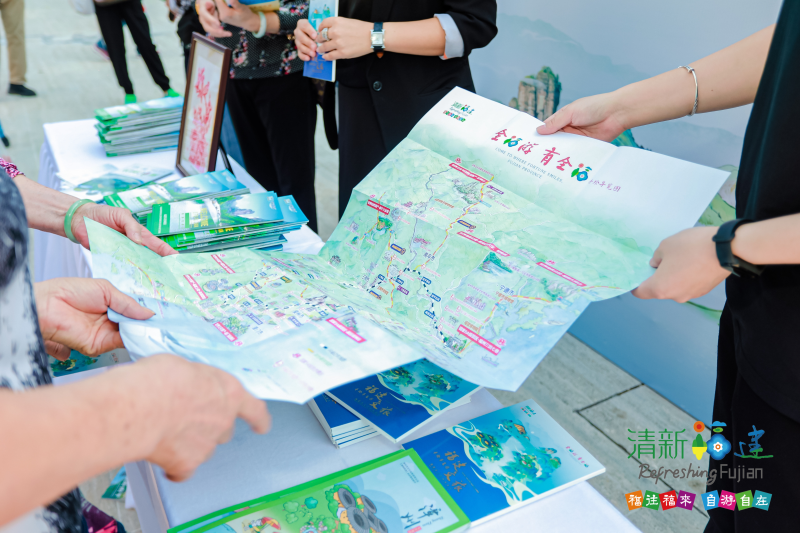 The 2022 Macao Community Event of "Refreshing Fujian" was held on 29th October at the Friendship Square. Sponsored by Fujian Provincial Department of Culture and Tourism, the event received local crowds, travel agents, and tourist guider's organizations. Mr. Xiao Changpei, a deputy director of the department, addressed the event via livestream. He welcomed Macao people visiting Fujian for blessing travel: drinking tea, exploring Tulou buildings, bathing in hot spring, sampling Hokkien cuisine, enjoying Nanyin music.
The event featured the fine photos on Fujian's scenery, intangible cultural heritages, "Blessing" culture and promoted choice tourism routes of the world heritage sites, seaside resort, exploring rural area, maritime leisure and "Blessing" culture. The photos displayed Fujian's diverse cultures, rich tourism resource and numerous tourism products.
Performances of intangible culture heritages were attractive, such as puppet show, tea performance and paper cutting. The on-site quiz about Fujian's culture and tourism went with a swing.
The event intensified people-to-people exchange between Fujian and Macao and heightened locals' awareness of Fujian.