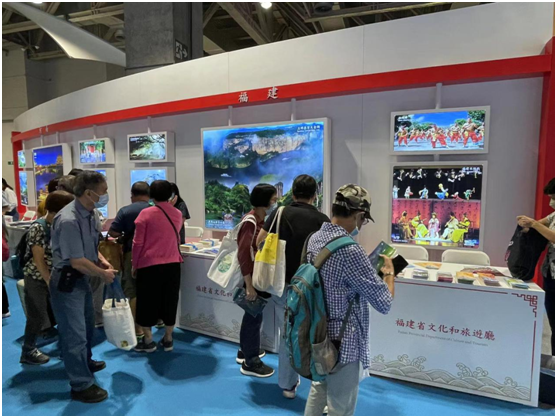 The 10th Macao International Travel (Industry) Expo opened grandly on 23rd September at The Venetian Macao, organized by Macao Government Tourism Office and supported by the Ministry of Cultural and Tourism of The P. R. China. High-ranking officials from Macao government and the Ministry attended opening ceremony of the expo.
Working with cultural and tourism departments of Fujian's 9 cities and Pingtan Comprehensive Experimental Area, Fujian Provincial Department of Culture and Tourism displayed Fujian's culture and tourism in "Viewing Beautiful China" Exhibition organized by the Ministry. The display showed Fujian's Cultural and Natural World Heritages and attractions of seaside holiday, rural tourism, study tour, leisure, the Maritime Silk Road, and "Blessing" culture and their tourist routes. They appealed to crowds of visitor.
The expo had 428 exhibitors from 23 countries, held both online and offline. It offered 830 pavilions covering 2.3 hectare. It prompted tourism rejuvenation of China mainland and Macao and played active role in propelling cooperations on culture and tourism between the 2 areas. It was welcomed greatly by Macau's tourism circle, media and people.