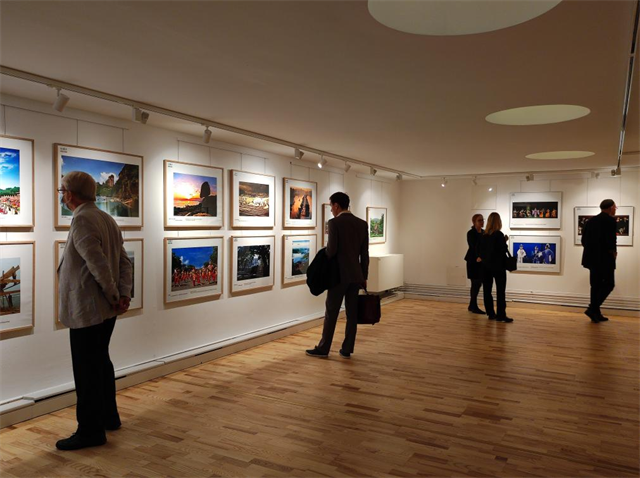 The Beautiful Fujian Photo Exhibition cum Fujian Boutique Tourism Route Promotion was held on 9th September at China Cultural Center in Stockholm, Sweden. Sponsored by Fujian Provincial Department of Culture and Tourism and the center and attended by Mr. Cui Aiming, the Chinese ambassador in Sweden, the event received 80 participants from cultural, educational and economic circles. Chen Xiao, the director of the center, introduced background of the event to them and invited the Swedish to Fujian and the center.
With attractive performance of Swedish artists, the participants appreciated 36 choice photos covering sites of the World Cultural and Natural Heritages, top tourism attractions, folk customs and traditional artwares. Ten choice tourism routes were released through video. They covered 5 themes -- tea, Hakka's Tulou buildings, ancient lanes and alleys, the Maritime Silk Road and countryside leisure. The viewers acclaimed them and hoped to visit the province.
The videos were played online and social media of the center, and the exhibition last to 31st October.