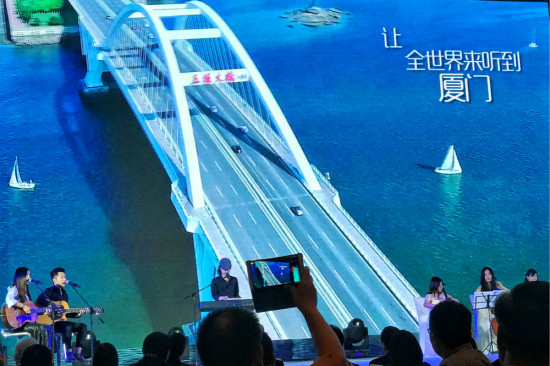 For the 13th Straits Travel Fair kicked off today, as supporting event of the fair, "The Night of Refreshing Fujian" , Fujian Tourism Promotion, was held in the evening of 11th May. The fair received more than 300 participants from National Tourism Administration and regional tourism administrations.
Mr. Wu Xiande, the director of Fujian Tourism Administration, addressed the promotion -- since 2005, the fair had been held for 12 times and it was an important event for propelling development of Cross-straits tourism; the fair of this year has forum of Cross-straits rural tourism, purchase conference for global tourism products and Xiamen-Jinmen Tourism Festival; we strive to make the fair international, leading and specialized; tourists are welcome to "Refreshing Fujian".
In the promotion, by word and picture, promoter disseminated Fujian's top ten choice tour routes, travel of world heritage, leisure tour of maritime silk road, tour for charm of Fujian and Taiwan, tour of tea hometown, sweet Xiamen Tour, Tour of pilgrim, red tour, Hakka tour and Fujian Capital tour. In addition, "Refreshing Fujian One City One Taste", the promotion of delicious Fujian food, was promoted and tour stories in Xiamen was told.
In the outside of promotion site, organizer set up interactive game of "Refreshing Fujian Refreshing Experience" -- based on tourist attractions around the province, you might experience Fujian's customs and specialties. The game showcased the sceneries and culture of Fujian.