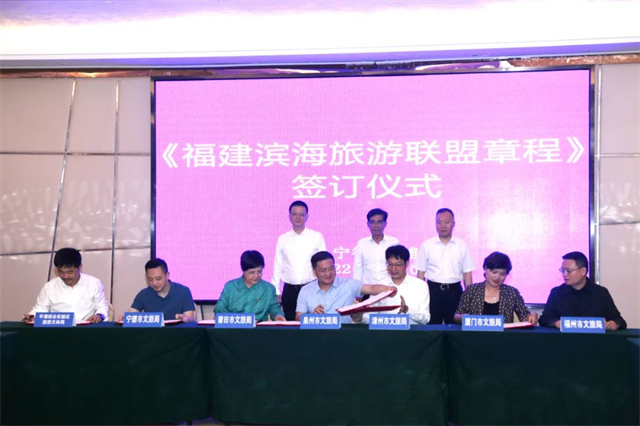 Fujian Coastal Tourism League was founded at the conference for the league held on 10th June in Xiapu County. The coastal area in Fujian Privince includes Fuzhou, Xiamen, Zhangzhou, Quanzhou, Putian and Ningde cities and Pingtan Zone. Fujian Provincial Department of Culture and Tourism issued a logo of No.1 Coastal Scenic Byways.
The tourism departments of the cities and the zone took part in the conference and signed "the Charter of Fujian Coastal Tourism League". The charter defines national highway G228 and Pingtan's circle-island road as the Byways. It aims at building a coastal tourism IP, setting a smooth and multiple-way traffic system, developing coastal tourism products, carrying out a comprehensive and cooperative marketing system, and building a multiple-level and overall platform for the coastal tourism.
The cities and the zone had made fruitful efforts in the coastal tourism.