The promotion in Macau for Fujian's culture and tourism
Source:  Published:2022-01-08 00:34:59  Browser times:109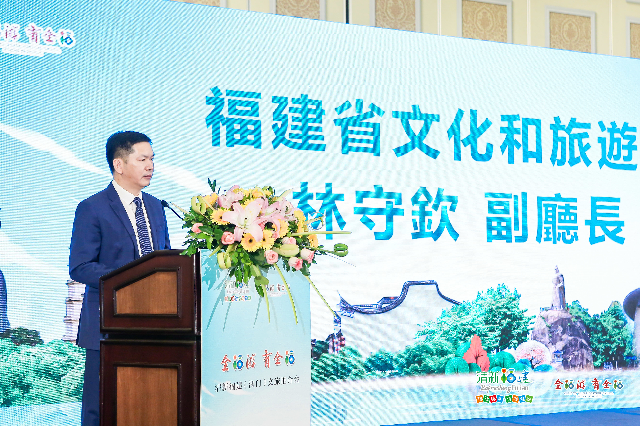 The promotion for Fujian's culture and tourism, sponsored by Fujian Provincial Department of Culture and Tourism, was held on 9th July in the 9th Macao International Travel (Industry) Expo. The promotion received 100 more participants that covered the officials of department of culture and tourism from Macao and Fujian, and the representatives from Fujian Chamber of commerce, travel agents and organizations, and media.
Mr. Lin Shouqin, a Deputy Director of the Department, addressed the promotion, stressing the intensified cooperation on tourism and culture.
The Fujian tourism ambassador introduced Fujian's tourism, history and culture. It displayed puppet head carving, Jianyang's tea cup, tea art and more specialties of the province.
The event was covered by mainstream media from Macao and Fujian.