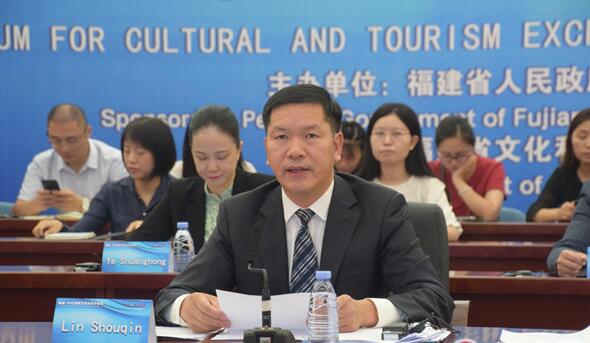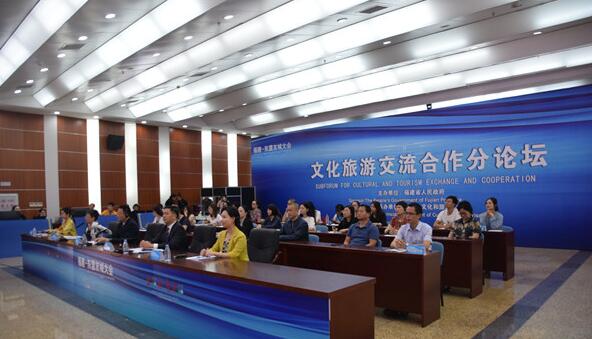 Subforum for Cultural and Tourism Exchange and Cooperation,  an event of ASEAN-Fujian Friendship Provinces/Cities Conference, was held on 16th September. In the way of webinar, the subforum on theme of "Working together for Battle against the Pandemic, Developing Cultural and Tourism Industry by Cooperation" was organized by Fujian Provincial Department of Culture and Tourism. It aimed at the intensifying of the cooperation, the sharing of experience, the gathering of intelligence and force to battle against the pandemic, and the thriving of cultural and tourism industry. Mr. Lin Shouqin,  a Deputy Director of  the Department of Culture and Tourism, gave a keynote speech and its participants includes the delegates from cultural and tourism of departments of ASEAN Friendship Provinces/Cities and from cultural and tourism enterprises from Fujian. In the subforum, Mr. Lin shared measurements and experience of Fujian's tourism for controlling the pandemic and recovering tourism business, introduced the exchange of Fujian and ASEAN, and brought forwards ideas for the cooperation.
Delegates from tourism departments of 4 friendship cities of Thailand, Philippine and Indonesia gave speeches on further cooperation on tourism and culture. Delegates of travel agents from Fujian and ASEAN addressed to offer suggestion on developing tourism markets with backdrop of the pandemic. 
To boost the exchange and cooperation with the friendship cities/provinces, Fujian Provincial Department of Culture and Tourism and Java Province of Indonesia signed an agreement on cultural and tourism cooperation. Four Fujian's cultural and tourism corporates and 15 counterpart corporates from ASEAN signed agreements on strategic cooperation.