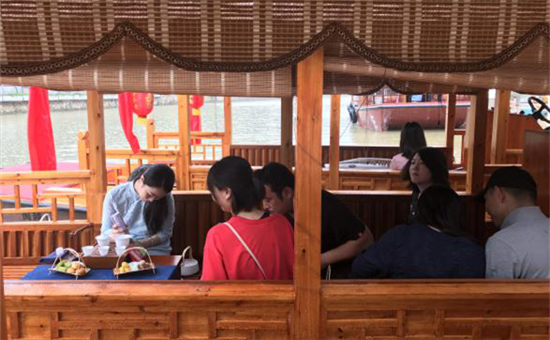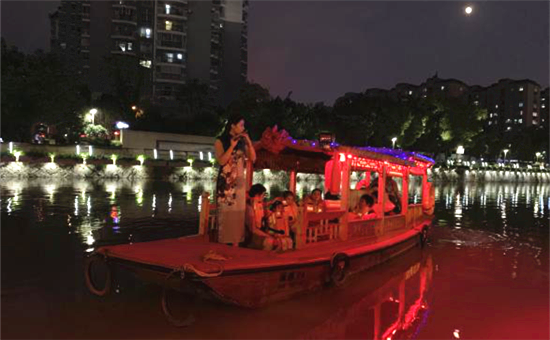 To promote the cruise in Jin'an River, a river flow through the downtown of Fuzhou, Fuzhou Bureau of Culture and Tourism has been holding theme events on the cruisers from July to August, such as family cruise, performance of the traditional instrument, tea drinking, activities for Chinese Valentine Day. The Bureau worked with travel agents to warm up the cruise.
Weeks ago, the Bureau cooperated with Fuzhou's art organization to hold the event of "Seeing Fuzhou" at Hongxingyuan Dock of Jin'an River. Tourists in the cruisers watched art performances, view the beautiful landscape of the river and learned much about Fuzhou.
Tourists may order their customized cruises -- cruise with tea drinking and with photographing of wedding clothes.