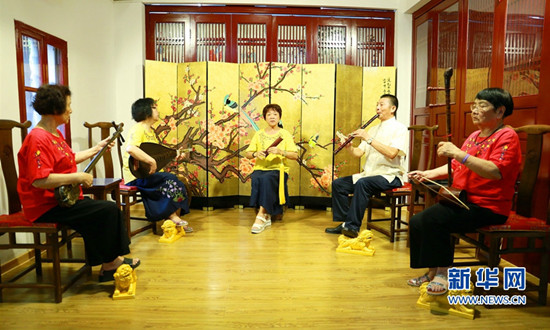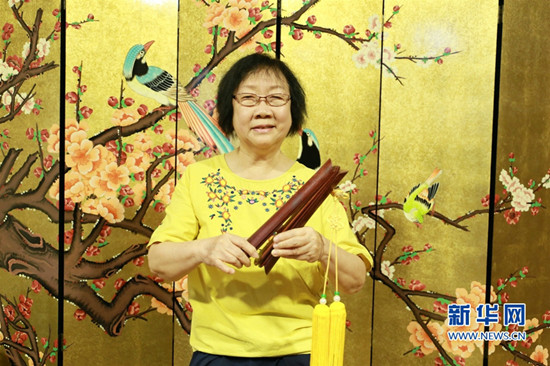 The Plum Hall at Chengtian Temple of Quanzhou hears the nice melody of Nanyin at every weekend. Nanyin, aka South Music, is the oldest ancient music in China, regarded as "Living Fossil of Chinese Music". Existing in Quanzhou, it was added onto the list of UNESCO World Intangible Cultural Heritage.
The Plum Hall is a folk society of Nanyin that often performs the music in Quanzhou. The hall has 20 retired people, several of who are known Nanyin performers. Ms. Su Shiyong in her 70's is the one of them who is an inheritor of Nanyin performance. She has been playing Nanyin since her teenage. In 1960 she passed the test of Quanzhou Folk Music Troupe and became its member to learn performance of Nanyin and Pipa instrument. In 1990s she taught the music in Philippine and in 2005 she did in Indonesia. In 2011, she returned to Quanzhou and taught in Quanzhou Normal College. The college has the majoring of Nanyin since Quanzhou government intended to rejuvenate the music. She has aspired to publicize Nanyin and to let more people learn it. She compiled book for teaching Nanyin.
Now, there are 400 societies of Nanyin and 70 more training schools and Nanyin spreads out of Quanzhou to Taiwan, Hong Kong, Macau and South-east Asia.