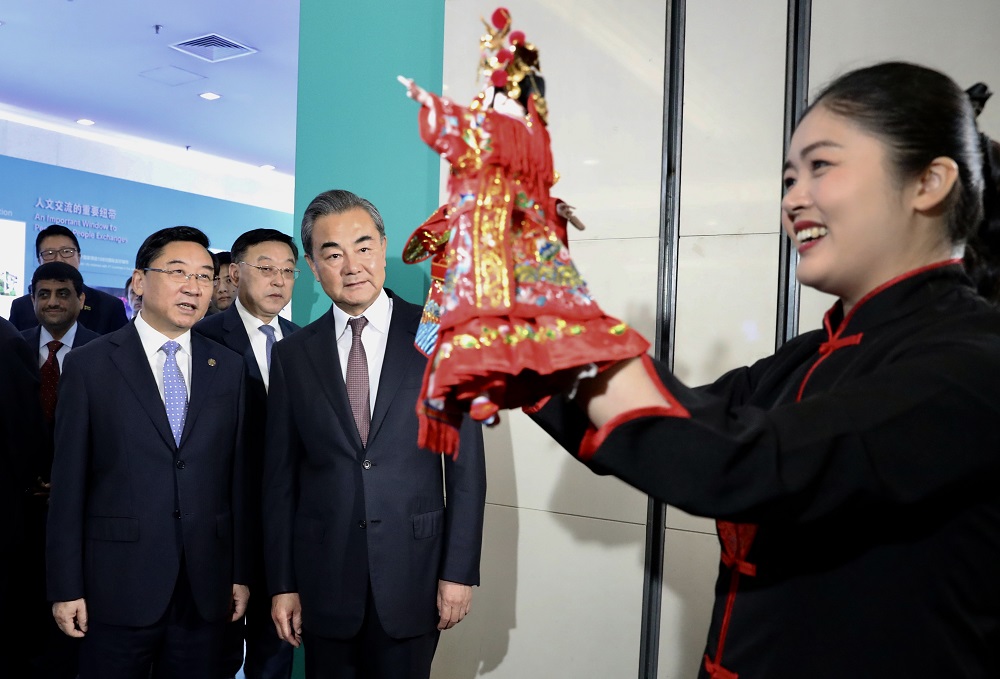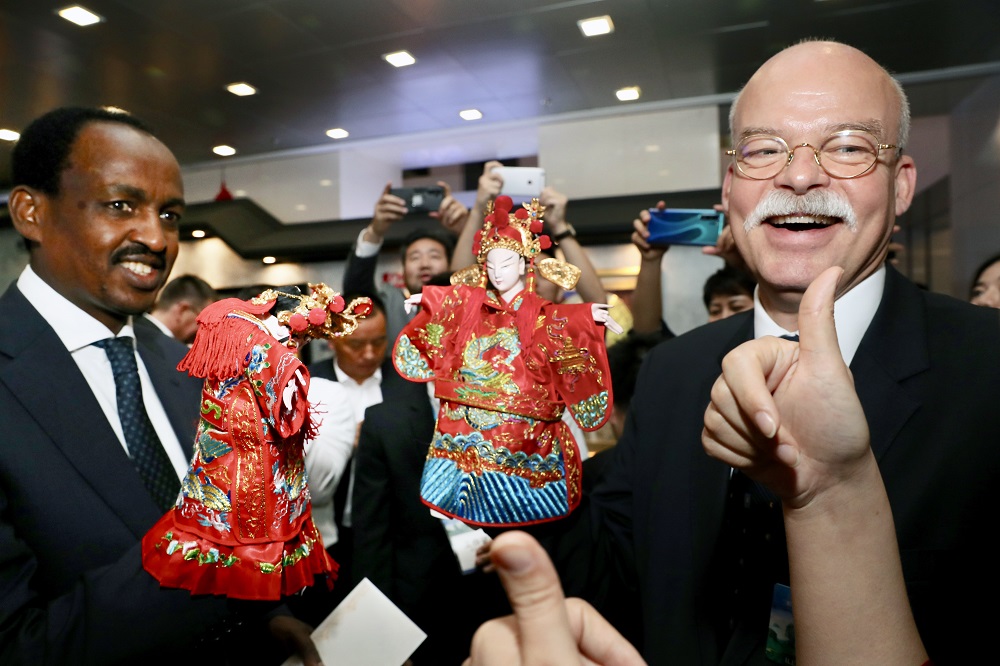 The promotional event China in the New Era: Eco-friendly Fujian, Gateway for the Maritime Silk Road, part of the Ministry of Foreign Affairs Presenting Chinese Provinces initiative, was held by the ministry in Beijing on July 5, 2019. The event featured a number of supporting exhibitions. It aimed to present Fujian province's economic and social developments since the establishment of China 70 years ago.
Chinese State Councilor and Foreign Minister Wang Yi, Secretary of Fujian province Yu Weiguo, and the governor of Fujian province (second from left) addressed the event and watch exhibits of Fujian's intangible cultural heritage.
Fujian province, birthplace of ancient Maritime Silk Road, bears an important role as the core of the 21st Century Maritime Silk Road.
In recent years there has been progress building Fujian into a hub for transport, a platform for trade and economic cooperation, a pilot area for institutional innovation and a bond for people-to-people exchanges.
The cargo throughput of ports across the province in 2017 grew by 7.3% to 561 million metric tons, and 176 China-Europe freight trains were seen off in Fujian last year.
The 21st Century Maritime Silk Road Expo & the 21st Straits Economic and Trade Fair, which had been held in Fujian 19 times, has become a significant platform for international trade and economic cooperation.
Fujian has supported local businesses to go global, with outbound investment growing by 57 percent to $5.5 billion last year.
Memoranda of cooperation between Fujian and local governments in foreign countries including Indonesia, the Philippines and Czech have also been signed.