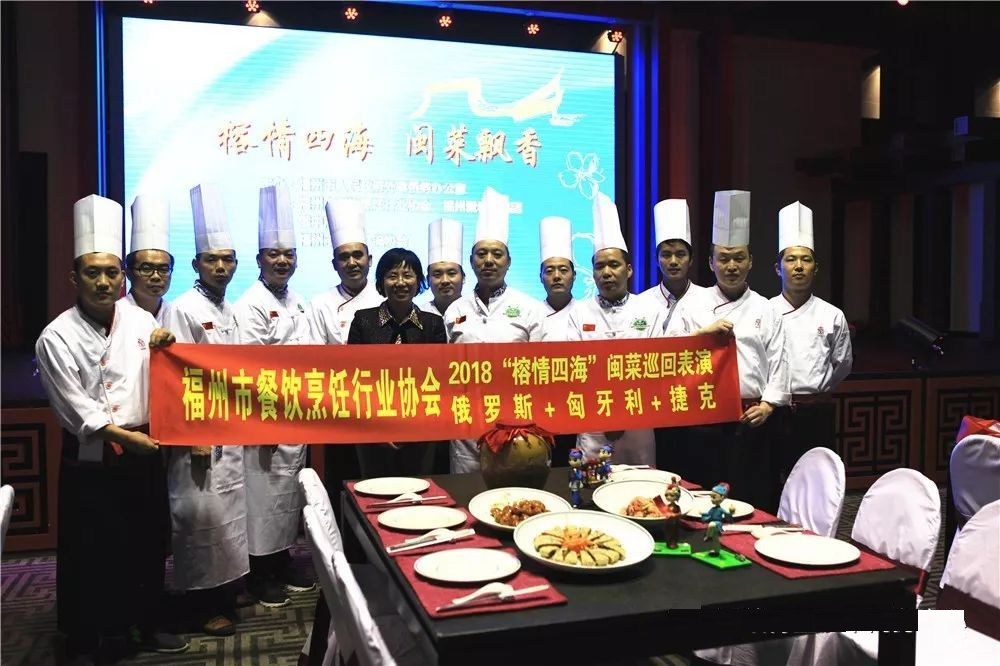 Overseas Affection for Fuzhou, an event of Fuzhou's cultural exchange with other countries, recently took place in Russia, Hungary and Czech. The event covered meeting, training course, visiting, tourism promotion and Fuzhou's cuisine display. The event has took place in past year, featuring Fujian's opera, lacquerware and Shoushan Stone, while this year it featured Fuzhou's cuisine.
In Russia, the cook team showed their culinary crafts to cook assorted Fuzhou's cuisines, such as shell meat and lobster, sweet and sour pork with green beans, sauted pickled cod, mashed taro and Foo Chow Wonton Soup and Fo Tiao Qian. Fo Tiao Qian impressed the eaters so much as the cuisine gathered mushroom, meat, seafood cooked in a jar, requiring complicate culinary method and finally offering tastiness. To his surprise, Mr. Yang, the inheritor of culinary craft of Fo Tiao Qian, saw so many visitor being drawn to his cuisine. In Hungary and Czech, he saw the same situation -- government officials and celebrities savoring it. The Fuzhou's cuisine is a window on Fuzhou City.
The media in the 3 countries covered the event.