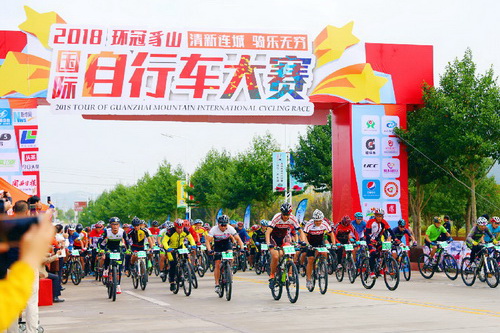 The 2018 Tour of Guanzhai Mountain International Cycling Race kicked off on 4th November in Liancheng County. Mr. Wu Liguan, the Deputy Director of Fujian Provincial Tourism Development Commission, addressed the opening ceremony of the race. Total 1500 cyclists, professional and amateur, gathered in Guanzhai to race. The cycling track ran 42 km, circling the moutain and passing through 4 towns. The race included 5 groups -- Elite, male, middle-age male, female and international.
Mr. Lin Bingyu won the champion of male group; Mr. Jin Zhaowei the champion of middle-age male group; Ms Wang Xianmei the champion of female group.
The race was sponsored by Longyan Municipal Tourism Development Commission, Sport Bureau and Liancheng Government, and held by Fujian Provincial Cycling Association.