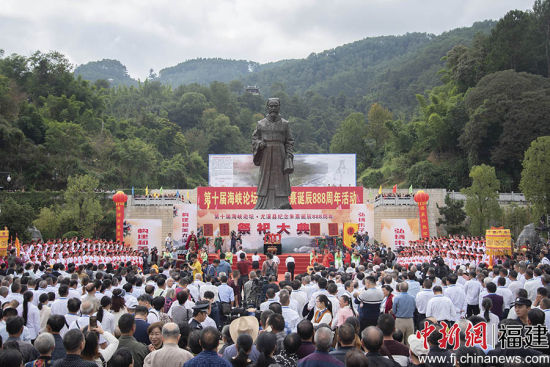 Respectful entitled Zhuzi, Zhu Xi was famous Neo-confucianist, philosopher, educator and poet in the 12 century (the Song Dynasty). His Neo-confucian thought had great influence on philosophy in the Yuan, Ming and Qing Dynasty. In education he was second to Confucius.
The Sacrifice Ceremony for the 888th anniversary of Zhu Xi's birth was held on 23rd October at Zhuzi Culture Park of Youxi County that is Zhu Xi's birthplace. The rite of the sacrifice remains same from the ancient times, including 7 events. Nanxi Academy in the park was the only site for the official sacrifice in ancient times. The sacrifice was added into the list of provincial intangible cultural heritage.
The sacrifice marked the participating of experts on Zhuzi and Zhu's kin from home and overseas. Professor Roger DARROBERS from France felt honored to participate in the event.
The second conference for academic awarding was held meantime, as well as art performance was done.