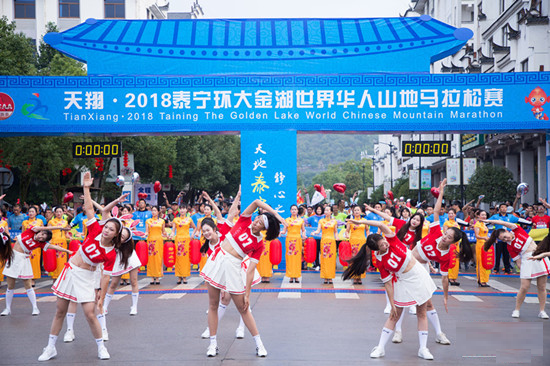 The 2018 Tai'ning Golden Lake World Chinese Mountain Marathon kicked off on 21st October in Taining, sponsored by Chinese Athletic Association, Fujian Sport Bureau, Fujian Provincial Tourism Development Commission and Sanming Municipal Tourism Development Commission. 
The Marathon includes 3 groups -- full marathon of male and female, half marathon of male and female and 5km running. The event drew almost 7000 Chinese runners from China, USA, France, Singapore, Australia and Malaysia. The prize of the running was  RMB 221.5 thousand. 
The eye-catching elements of the events are followings: "Sport plus tourism" of Tai'ning being publicized, showcasing the ecotourism and fine environment of Tai'ning, and grandly ceremony for the event.