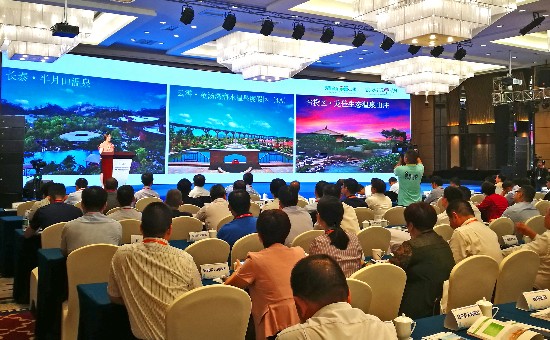 Sponsored by Fujian Provincial Tourism Development Commission, Promotion for Major Project and Investment and Cooperation of "Refreshing Fujian" was done on 7th September in Xiamen. At the promotion, Zhangzhou Municipal Tourism Development Commission promote the project for the city's tourism. The 5 project needing investment was introduced: Revamping Hua'an Tulou Zone, Three Castles in Huli Town, Seaside Meiling Town in Zhao'an County, Xianjing Farm in Chanshan Town, and Bay Park in Dongshan County.
Zhangzhou did the marketing for its new tourist attractions, such as HOORAY Happy Island and Longmei Bay in Zhangpu County.
Agreements were signed for RMB 3.5 billion investment to 2 tourism projects.