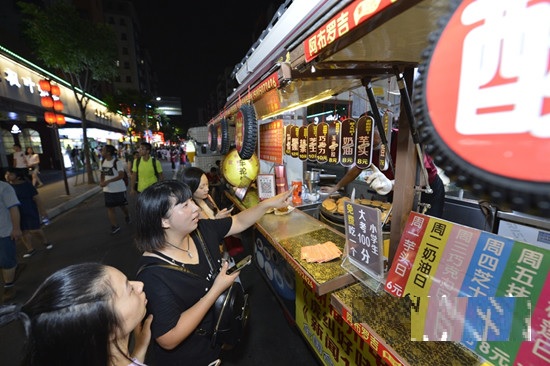 The Second Daming Road Gourmet Festival kicked off in August and lasts to December of this year. Daming Road in Fuzhou was built into gourmet mall last year when its infrastructure had been renovated for catering and decorated with flowers and red lanterns.
Snack Carts in row sells snacks from home and overseas and draws epicures and tourists as the road is opposite to Three Lanes and Seven Alleys of Fuzhou. On 7th of every month in the road discounts are offered to eaters; the events to promote the snacks are held.
The festival is sponsored by Fuzhou Municipal Tourism and Development Commission.