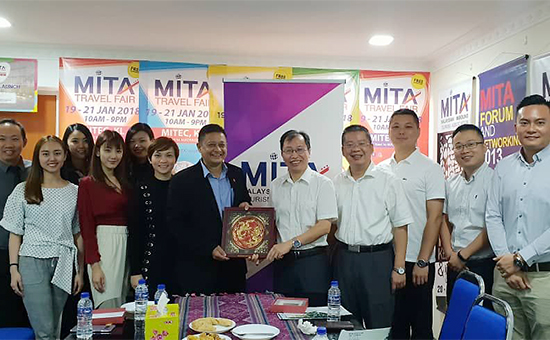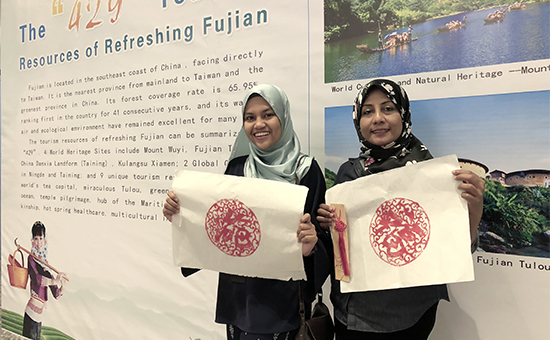 "Refreshing Fujian · Core of the Maritime Silk Road" Promoted in Malaysia
Kuala Lumpur City, the capital of Malaysia, from 23rd to 25th August marked "Refreshing Fujian · Core of the Maritime Silk Road", the promotion of Fujian Tourism. It was Fujian Provincial Tourism and Development Commission that had organized Fujian's tourism companies visiting Malaysia for the promotion. 
The promotion drew 130 more participants from Malaysian travel agents, tourism associations, overseas Chinese societies and media.  It started with video of Fujian's tourism, and then introduced Fujian's tourist attractions by multimedia and performances, and shared "ten stories about Fujian tourism." The event took participants to experience "Refreshing Fujian, " the Core of the Maritime Silk Road. In its venue, exchange for Fujian's folk customs was done by offering participants southern Fujian pie, royal candy, Wuyi block tea, jasmine  tea and other snacks. Mr. Xiao Changpei, the deputy director of the commission cum the head of Fujian Delegation for the promotion, pointed out in his address that exchange on tourism focused on the cooperation between Malaysia and Fujian. 
The delegation afterwards visited Malaysian Indian Tour & Travel Association for discussion of marketing tour routes and tour products. When the delegation inspected Overseas Promotion Center for Fujian Tourism and Xiamen Airline Office in Kuala Lumpur, Mr. Xiao stressed that the center must play great role in actively publicizing and marketing Fujian's tourism. The delegation visited Tourism Malaysia and Malaysia Apple Vacations & Conventions Sdn Bh for getting their tourism experience on ecological environment, seaside, and argricultural tourism and for Muslin. 
Malaysia, an important toruist source to Fujian, has been ranking as one of top ten of tourist source countries in past years. In 2016 and 2017, It was the first source country. In the first half of 2018, Fujian received 173.8 thousand visits from Malaysia, 11.1% more than the same half of last year.