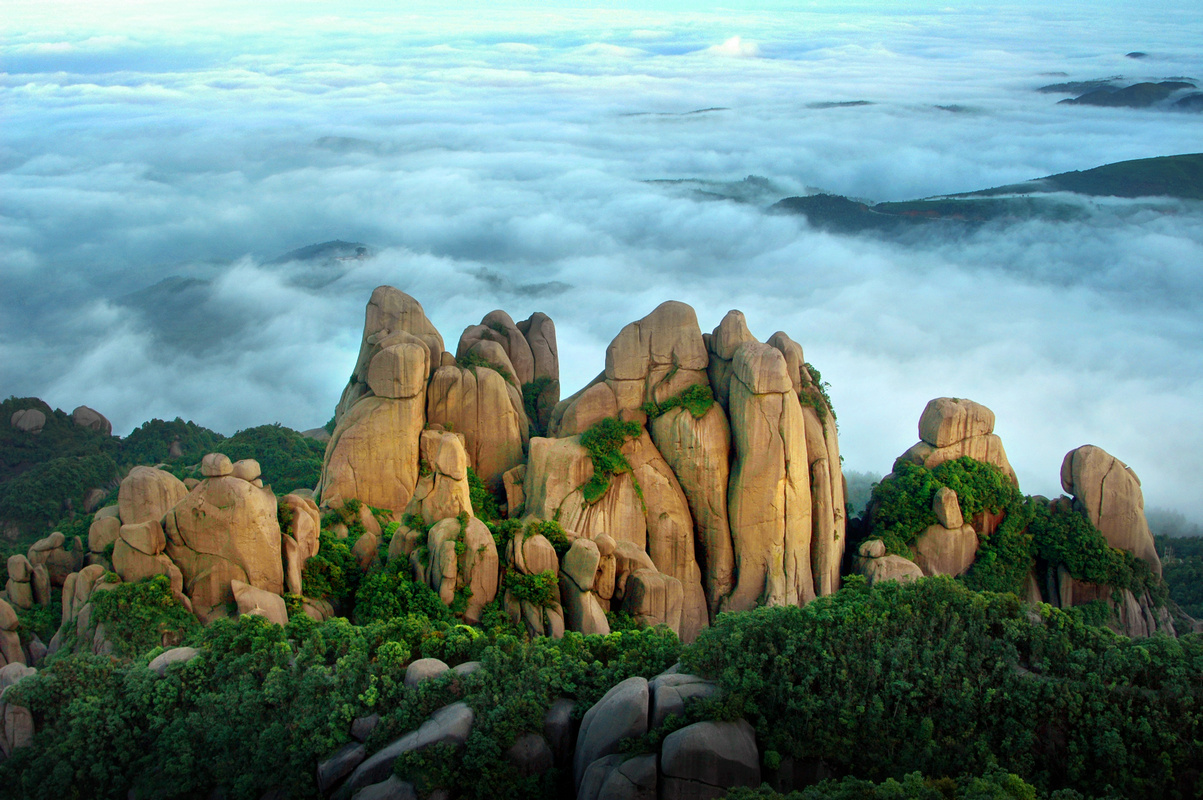 Ning de is a prefecture-level city located along the northeastern coast of Fujian province, People's Republic of China. It borders the provincial capital of Fuzhou to the south, Wenzhou (Zhejiang) to the north, and Nanping to the west.
The warm and moist climate and fertile land in the prefecture of Ningde provide it with favorable conditions for agriculture. The largest agricultural exports from Ningde include mushroom and tea. The area also produces large quantities of various fruits, such as shaddocks, Chinese chestnuts, plums, honey peaches, lychees and longans.
Tea cultivation has long been an important industry of Ningde. By 1999 statistics, the total area of tea plantations in Ningde had reached 463 square kilometres (179 sq mi) and the output of green tea took up 10.5 percent of that of the entire country. More than 1.2 million jobs were created directly and indirectly in different stages of the tea industry. Famous brands include the Tianshan Silver-Needle Tea, Baihao Silver-Needle Tea, Fenghuangshe, Lianyue Flower Tea and Xianyan Snow Peak.
The mountainous landscape and advantageous climate conditions are also beneficial to the development of forestry. Up to 1999, 8,482 square kilometres (3,275 sq mi), or 65.2 percent of the entire prefecture, are forested. Out of this area, bamboo groves occupy 600 square kilometres (230 sq mi), producing an annual output of six million bamboo products. In Fu'an alone, the green bamboo base has extended to 34 square kilometres (13 sq mi) and its output of green bamboo shoots takes up more than 60 percent of the entire provincial output.